Mexico - Sayulita Live cam
Sayulita, view of the Mexican tourist town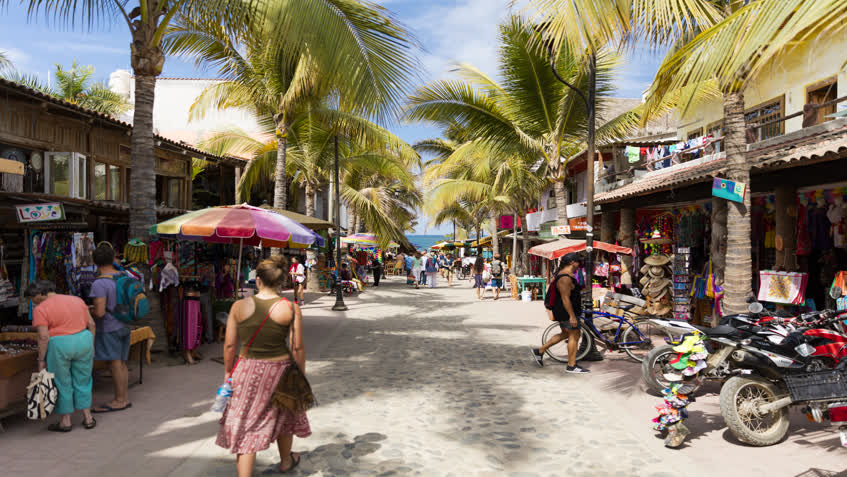 OFFLINE
SkylineWebcams

Webcam


Rate

Rate this webcam

4.4

/

5

-

82

Rating
Our Sayulita webcam overlooks the center of one of Mexico's most beautiful cities. Once a remote hangout for surfers, Sayulita is now the pearl of Riviera Nayarit, Mexico's smallest state (stretching from the outskirts of Puerto Vallarta).
Located on Mexico's west coast, Sayulita is often called pueblo mágico, or "magic town". It is a lively and trendy beach town bustling with surfers and golf lovers, often seen exploring the area with golf carts.
If you're looking for a quiet spot to clear your head, Sayulita's beaches are the place to go! With long stretches of sand and incredible waves, these beaches are a surfer's oasis. No trip to Mexico is complete without seeing Sayulita.
There's so much to do in Mexico! Enjoy Sayulita beach's stunning sunset views, dive into the area's warm waters, take a boat ride or surf!
Enjoy this Sayulita live cam and browse all our webcams in Mexico!