Argos Live cam
Panoramic view over St. Peter's Square in Argos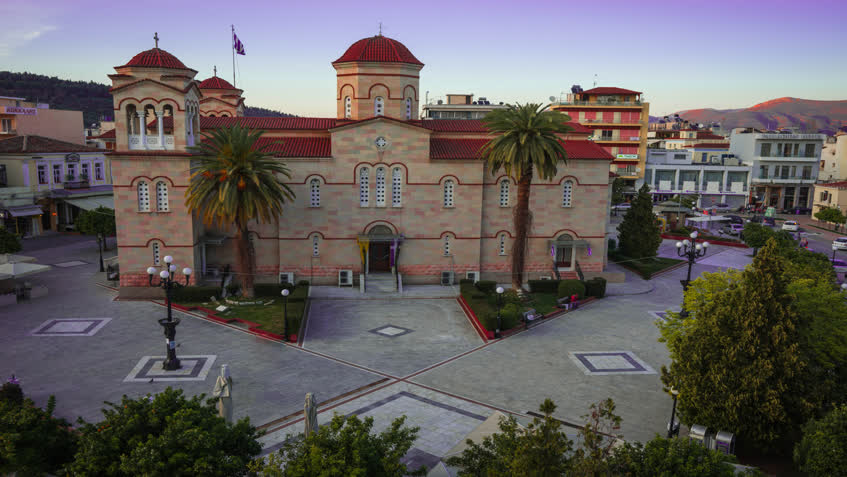 OFFLINE
SkylineWebcams

Webcam


Rate

Rate this webcam

3.1

/

5

-

14

Rating
DESCRIPTION
Argos SkylineWebcams
Argos is a city in the Peloponnese. It belongs to the prefecture of Argolis and is considered the oldest city in Greece and maybe of Europe as well, because of the existence of several archaeological sites dating from the Late Bronze Age, when it was one of the most important centers of Mycenaean civilization. It is the largest city in the prefecture. The area of the modern town of Argos met the first human settlement at the end of the 3rd millennium BC, to the Neolithic era. Since then was continuously inhabited, and built again and again in the same geographical position until today with the first settlers to be considered during the prehistoric era the Pelasgians.
The Pelasgians gave to the city several names among them the name "Larissa", by the name of the castle that dominates on the hill of the city, which means acropolis. On the same hill there was the temple of Hera Accrea, today the monastery of Panagia Katakekrymmenis.
The importance of the culture of Argos was reflected in Homer's epic poems. According to the Greek mythology from Argos originate two of the greatest heroes of Greek mythology, Perseus and Hercules.
Remarkable monuments of the city are the Castle of Larissa built in prehistoric times, the Ancient Theatre, with a capacity of 20,000 spectators built in the 3rd century BC, the Roman Forum near the ancient theater that stood in the 6th century BC , the "criterion", an ancient monument on the southwest side of the city which originally served as a court and even many other monuments scattered throughout the city. Other archaeological findings dating from prehistoric times, can be found at the museum of Argos close to St. Peter's Square.
The city of Argos celebrates the patron, Saint Peter on 3 May. The famous church of St. Peter was destroyed by the barbarians. Today's Cathedral Church, has not risen on the ruins of the old, but was rebuilt in the current geographical position and inaugurated in 1865.
On May 2016 was completed the reconstruction of St. Peter's Square.
Hotel Mycenae is located in the heart of Argos and offers rooms with beautiful view of St. Peter Square and all rooms are air conditioned with a balcony overlooking the Castle of Argos and St. Peter's Church. Simply decorated all rooms of Mycenae Hotel provide unsurpassed comfort and tranquility. Its privileged location makes it ideal for guests wishing to stay in the beautiful city, where are concentrated most of the attractions. The Hotel is located very close to the city of Nafplion with the spectacular Bourtzi, the archaeological site of Mycenae which is only 10 km. far away, as well as the well known Epidaurus with the ancient theate  at a distance of just 45 km.
The Hotel Mycenae is the best choice for your accommodation!
Cam online since: 12/23/2016