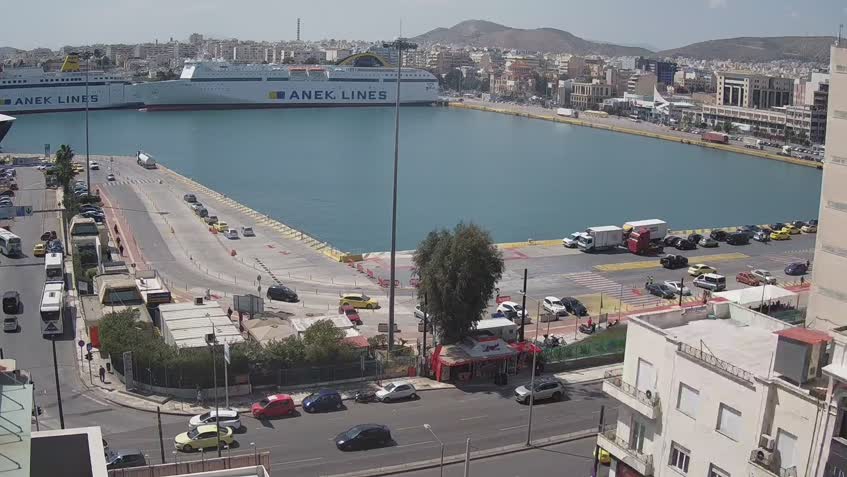 OFFLINE
SkylineWebcams

Webcam


Rate

Rate this webcam

4.7

/

5

-

6479

Rating
Our webcam in Piraeus provides live images of this famous port in Greece.
Located in southeastern Greece, Piraeus is home to the largest European marina. More and more tourists make their way to this beautiful Greek port city every year, attracted by the warm climate, crystal clear waters and exquisite restaurants serving the world's freshest seafood. Piraeus offers a perfect balance of Old World charm and modern amenities. Religious and historical sites, such as Agia Triada, the imposing Byzantine-style cathedral in the city center should make it on your bucket-list. Due to its proximity to Athens, the city is a strategic point, allowing quick access to the capital. Not to be missed is the Zea Marina, a mega-yacht marina near the bustling Piraeus port, the perfect gateway to explore the Saronic Gulf and the iconic Cyclades.
Check out this beautiful webcam at the port of Piraeus. Start planning your trip with our webcams in Greece!