Blackpool Tower Live cam
View of Chapel Street and Blackpool Tower lighting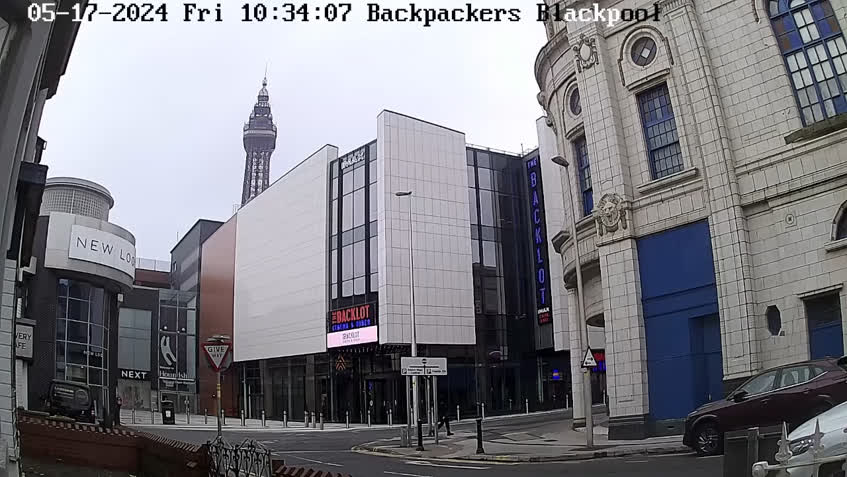 OFFLINE
SkylineWebcams

Webcam


Rate

Rate this webcam

4.7

/

5

-

175

Rating
Our Blackpool live cam overlooks the Blackpool Tower from Chapel Street in Blackpool, UK.
Built in 1894, the Blackpool Tower is an icon and national landmark. It stands proudly on the city seafront, measuring 158 m (518 ft) tall. At the top of the tower (Blackpool Tower Eye), a panoramic view of the city can be appreciated, the Irish Sea, Lake District, the Isle of Man and North Wales are also visible. The Fifth Floor, Blackpool Tower Ballroom, Blackpool Dungeon, Blackpool Tower Circus, Blackpool Tower Ballroom and Jungle Jim's can be found within the tower.
Over 600,000 tourists visit the tower yearly, making it one of the most popular attractions in the UK.
Close to Blackpool's North Pier, the tower is a cornerstone when it comes to entertainment and a great starting point when exploring the Blackpool seafront (offering easy access to the city's main events).
Check out this webcam of the Blackpool Tower and discover other webcams in the UK!
DESCRIPTION
Blackpool Tower SkylineWebcams
Cam online since: 08/03/2020