Budapest Live cam
Budapest, view of the Buda Castle from Spoon the Boat restaurant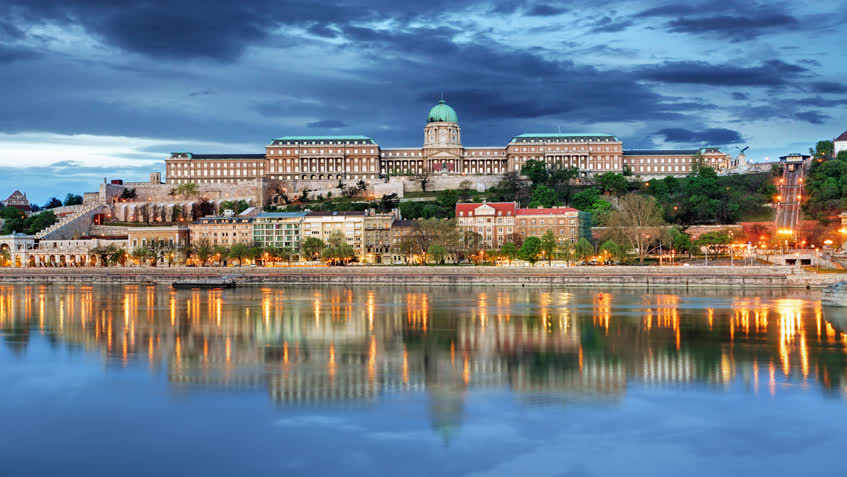 OFFLINE
SkylineWebcams

Webcam


Rate

Rate this webcam

4.1

/

5

-

23

Rating
Our Budapest webcam provides live images of the charming Buda Castle.
Hungary's capital city is one of the most photogenic cities in Europe, famous for its magnificent nineteenth-century palaces overlooking the banks of the Danube river.
From our Budapest live cam, the imposing Buda Castle can be seen as it rises above the city from Várhegy Hill. Also known as the Royal Palace, the Castle houses many cultural institutions, including two museums: the National Gallery and the Historical Museum of Budapest. Most visitors arrive at Buda Castle from St. George's Square, where a cable railway links the hill with the Chain Bridge and Pest. An ornamental gateway from the early 20th century separates the square from the Palace area. Next to the gate is a bronze statue depicting a large bird on a pedestal, the symbol of the Hungarian Kingdom.
Check out this stunning view of the mighty Buda Castle. Explore Budapest and other cities with our webcams in Hungary.