The Pyramids of Giza and the Sphinx - Cairo Live cam
Beautiful images of the Pyramids of Cheops, Chephren, Mycerinus and the Giza necropolis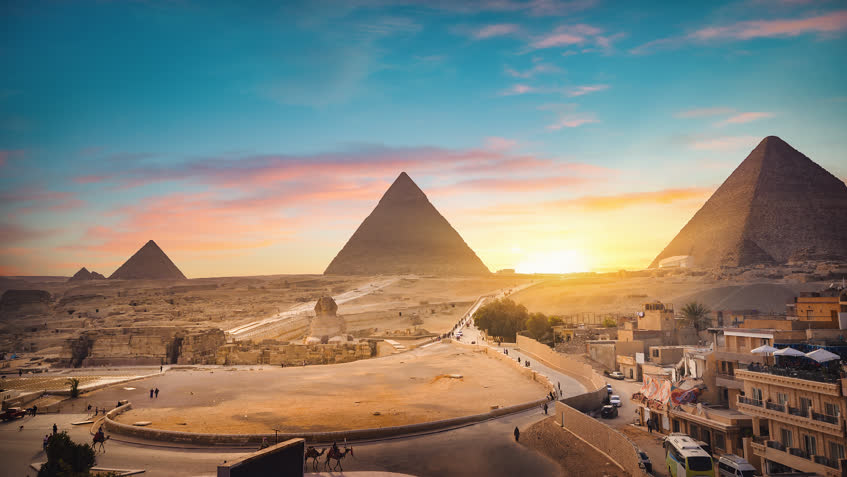 OFFLINE
SkylineWebcams

Webcam


Rate

Rate this webcam

2.8

/

5

-

36

Rating
Our webcam in Egypt will take you back in time! Get to know the mysterious Egyptian civilization with this live view of the Necropolis of Giza and the Pyramids of Cheops, Chephren and Mycerinus.
Like a mirage, the Pyramids and the Sphinx of Giza rise in the desert, on the outskirts of Cairo. For millennia, the Pyramids have been considered the symbol of Ancient Egypt and its fascinating civilization. With our Cairo live cam, viewers can finally travel there now.
Tourists can walk aside gigantic lion paws and hieroglyphics. The majestic Great Sphinx, next to the Pyramid of Chephren, is a mysterious figure with the body of a lion, a human head and a royal crown. Measuring 73m (240ft) in length and 20m (66ft) in height, the Sphinx is the world's largest monolithic sculpture.
Don't miss out on all our webcams on UNESCO World Heritage sites and monuments!