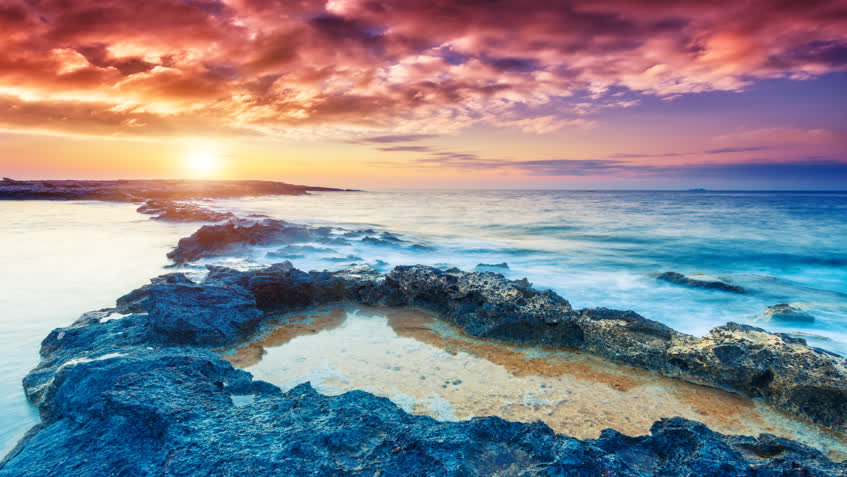 OFFLINE
SkylineWebcams

Webcam


Rate

Rate this webcam

3.8

/

5

-

4

Rating
Our webcam in Qawra provides a live view of St. Paul Bay.
Qawra is a beautiful tourist destination, close to Mellieħa Bay and Buġibba.
As Malta's main tourism hub, the city offers stunning scenic sights, breathtaking beaches, amazing blue sea and water sports. Boredom is not an option in Qawra!
The lovely bays and inlets along the area's rugged coastline are among the most visited natural attractions. Its rich cultural heritage – the area was a former strategic base of the Knights Hospitaller (or Knights of Malta) – pulls in thousands of tourists each year.
The 3 km waterfront features recreational spaces and boasts breathtaking panoramic sea views, especially at sunset. Between St. Paul Bay (captured by our Qawra live cam) and Salina Bay stands the mighty Ghallis Tower, a testament to Malta's military past.
Enjoy this Qawra webcam in Malta on St. Paul Bay! Discover all our webcams in Malta.
DESCRIPTION
Qawra Coast - St. Paul's Bay SkylineWebcams
Qawra is a stunning holiday destination overlooking St. Paul's Bay (San Pawl il-Baħar), in close proximity to Mellieħa Bay (Il-Għadira) and Buġibba, even St Paul's Island (Il-Gżejjer ta' San Pawl) can be reached by a few minutes boat trip, a great way of exploring Qawra.
The heart of the Maltese tourism although not so large as the other cities, Qawra affords panoramic views of extraordinary beauty, stunning beaches and a wonderful sea, accommodation facilities offering top-quality services, all kinds of water sports, opportunities for lots of fun in the sun all year around, valuable cultural resources and a splendid Mediterranean climate, Qawra is the perfect holiday destination, especially for families of all ages; the splendid bays and inlets of its sharply indented coast are among the most visited and admired natural attractions, moreover they offer peaceful settings for a range of water based activities and unique opportunities to enjoy a swim. The 3 km. promenade includes recreational spaces, relaxing areas with breathtaking panoramic views on the blue water, especially under the warm colours of the sunset. Qawra's sea and beaches are surely its most visited natural attractions, however it affords a great nightlife throughout the whole year consisting of many bars, pubs, cafés and restaurants very popular among tourists and locals.
The city also boasts a remarkable architecture and a rich cultural heritage, due to its perfect location, it was conceived as one of the most important strategic bases for the activities of the Knights Hospitaller (later known as Knights of St. John or Knights of Malta), among their most famous coastal fortifications the Ghallis Tower (also known as Ta' Fra Ben Tower or Torri tal-Għallis) stands out for its small dimensions as well as for its historical significance; it was built by the Knights of Malta led by the Grandmaster Giovanni Paolo Lascaris around the half of the 17th century, originally a smaller fortification mainly used as watchtower (later reinforced in the 18th century), it is today an eloquent witness to the Maltese military past: the tower stands in the heart of St. Paul's Bay and Salina Bay (Salini Bay) just above the shore, at the end of Qawra Point (Ras il-Qawra), the perfect place for swimming, snorkeling and diving.
Cam online since: 01/16/2014