Marsalforn Bay Live cam
Panoramic view of Marsalforn Bay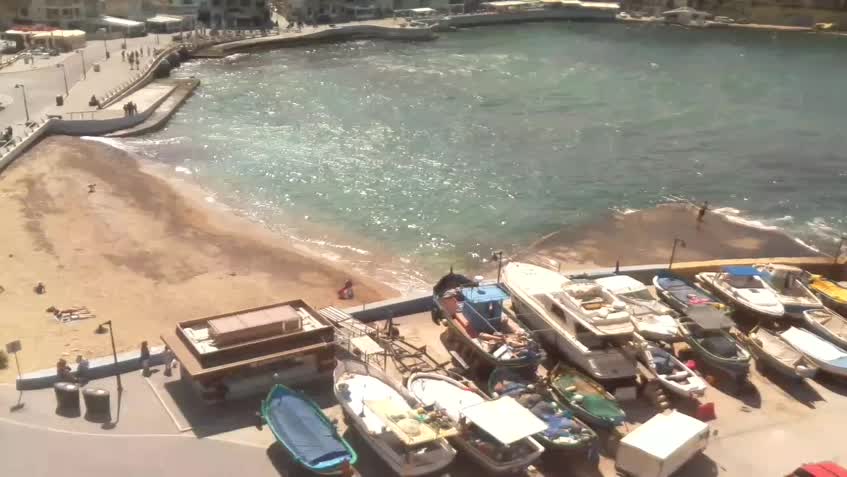 OFFLINE
SkylineWebcams

Webcam


Rate

Rate this webcam

4.5

/

5

-

316

Rating
Travel to the beautiful Marsalforn Bay, on the island's northern coast, with our webcam in Gozo!
This seaside resort (captured by our Marsalforn Bay webcam) attracts millions of tourists every year, especially during the summer. Marsalforn Bay presents a pebbled beach, a sandy beach on the left side and a small port, "Il-Menqa", which shelters boats belonging to local fishermen. The rocky bay, which extends as far as Santa Maria, is ideal for swimming, while the other side of the inlet is popular among snorkelers. The salt pans along with the picturesque St. Paul Church near the beach, are stunning!
Warm summer evenings are animated by the clubs on the coast that provide ample entertainment!
Check out this beautiful view with the Marsalforn Bay live cam on Gozo island and travel with our webcams in Malta!