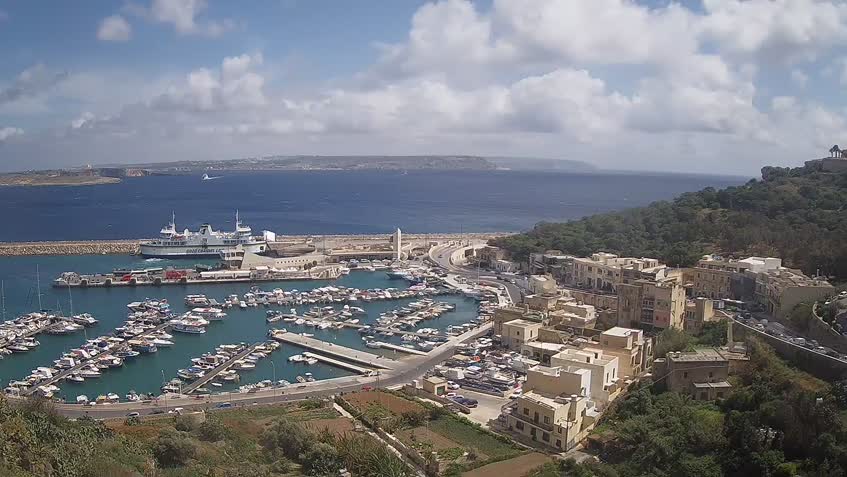 OFFLINE
SkylineWebcams

Webcam


Rate

Rate this webcam

4.7

/

5

-

356

Rating
Our webcam in Gozo overlooks the beautiful harbor and ferry terminal of Mgarr, a Maltese town located in the northwest.
Gozo is one of the 21 islands belonging to the Maltese Archipelago in the Mediterranean. When tourists arrive on the island, a lovely view of Mġarr harbor greets them: ferries, yachts, boats and busy fishermen preparing their nets for the day!
Beautiful everyday scenes are captured by our Mgarr live cam! Millions of tourists arrive every year.
This small stretch of coastline boasts, among other attractions, the Żewwieqa waterfront, Dgħajsa tal-Latini and Mġarr Marina, as well as Fort Chambray. Built in 1749, the fort, along with the neo-Gothic Lourdes Chapel, dominates the harbor's panorama.
Fall in love with this fascinating view of Mgarr harbor with our ferry terminal webcam in Gozo and check out other beautiful webcams in Malta.