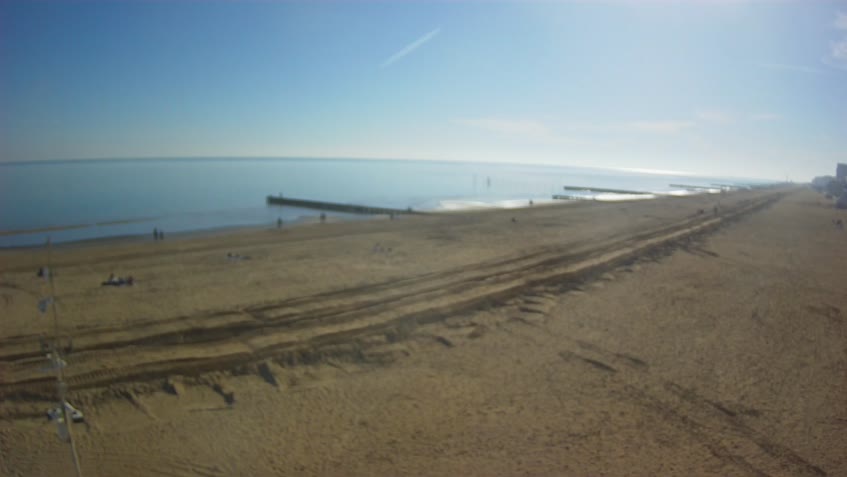 OFFLINE
SkylineWebcams

Webcam


Rate

Rate this webcam

4.7

/

5

-

993

Rating
Our live cam on Lido di Jesolo offers a view of its beautiful sandy beach.
If you're looking for some fun near beautiful Venice, Jesolo is the ideal summer getaway!

This seaside resort is considered the most exciting location in the Venetian province! The beaches, like the city itself, offer non-stop fun day and night. Piazza Mazzini is the town's beating heart, extremely popular among younger crowds. On the other hand, Piazza Milano and the Pineta area are ideal for families looking for some peace and relaxation.
Jesolo is also home to the longest pedestrian street in Europe (Via Bafile), the 13km long shopping street where visitors can window-shop, visit the lighthouse or walk along Jesolo's seafront!
Fall in love with this incredible beach view with our Jesolo webcam. Check out all our webcams nearby Venice!