The Spanish Steps - Barcaccia Live cam
Rome, view over the Ugly Boat and the Spanish Steps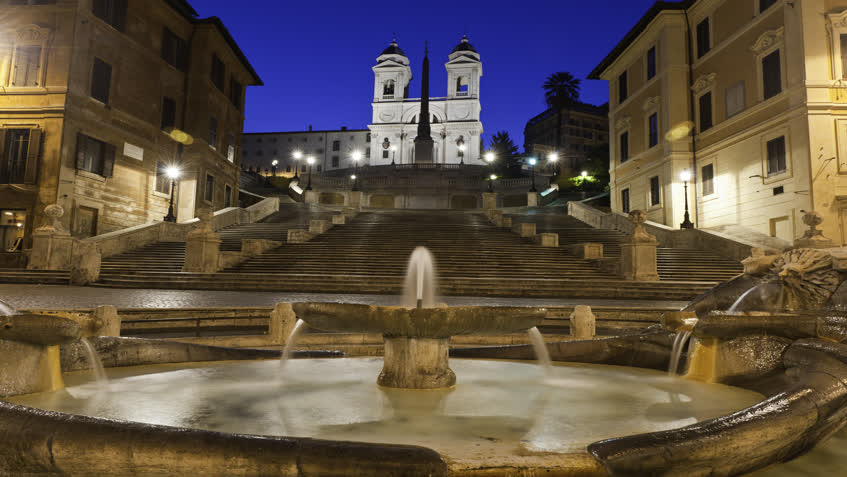 OFFLINE
SkylineWebcams

Webcam


Rate

Rate this webcam

3.3

/

5

-

9

Rating
Our webcam in Rome takes you all the way to the Spanish Steps, one of the city's main landmarks!
Piazza di Spagna is strategically located in the heart of the city, in Campo Marzio. Originally known as Trinity Square, in 1647 this plaza became the home of the Vatican's Spanish embassy (hence its name). Not only is it an iconic example of Roman Baroque, but it's also one of Rome's most exclusive and popular public areas (full of sumptuous hotels, restaurants, stores and famous brand ateliers). The city's most famous shopping avenues - Via Condotti, Via del Babuino and Via Borgognona - all branch from here.
In addition to Fontana della Barcaccia and the famous Spanish Steps, Piazza di Spagna is surrounded by impressive historic buildings. From the Memorial House of English poets Keats and Shelley as well as the House-Museum of painter Giorgio De Chirico.
The Eternal City awaits! Head there now with this Piazza di Spagna live cam! Tour Italy's capital city with our Rome cams!