Rio-Antirio Bridge - Patras Live cam
Panoramic view of the Rio-Antirio Bridge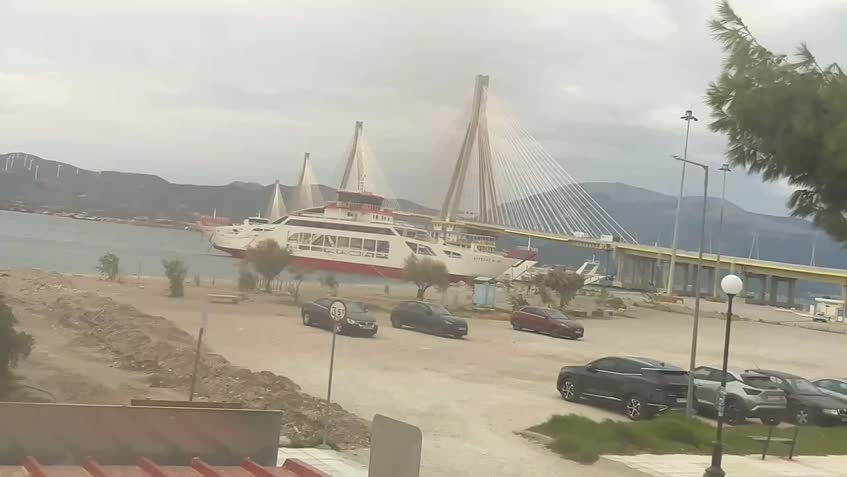 OFFLINE
SkylineWebcams

Webcam


Rate

Rate this webcam

4.3

/

5

-

51

Rating
DESCRIPTION
Rio-Antirio Bridge - Patras SkylineWebcams
The Rio-Antirrio Bridge or Charilaos Trikoupis Bridge is the longest cable-stayed bridge in the world with a length of 2253 meters, completed in 2004 between Rio and Antirio and connects the Peloponnese with western mainland Greece.
Charilaos Trikoupis (11 July 1832-30 March 1896) was a Greek diplomat, politician and Prime Minister. Born in Nafplion, envisioned the union of Messolonghi area from which originated, with Achaia, in the Peloponnese.
On March 29, 1889, he spoke in Parliament about the need to bridge the Strait of Rio-Antirio. However, the construction of this project was not technically feasible until the late 20th century.
The Bridge Rio - Antirio is located at the intersection of two major roads: Athens - Corinth - Patras - Kalamata (Olympia Way) and Antirio - Ioannina (Ionia Way) linking the major Greek cities and are part of the European road network.
Cam online since: 04/14/2016