Madrid - Puerta del Sol Live cam
Great panoramic view of Puerta del Sol in Madrid, Spain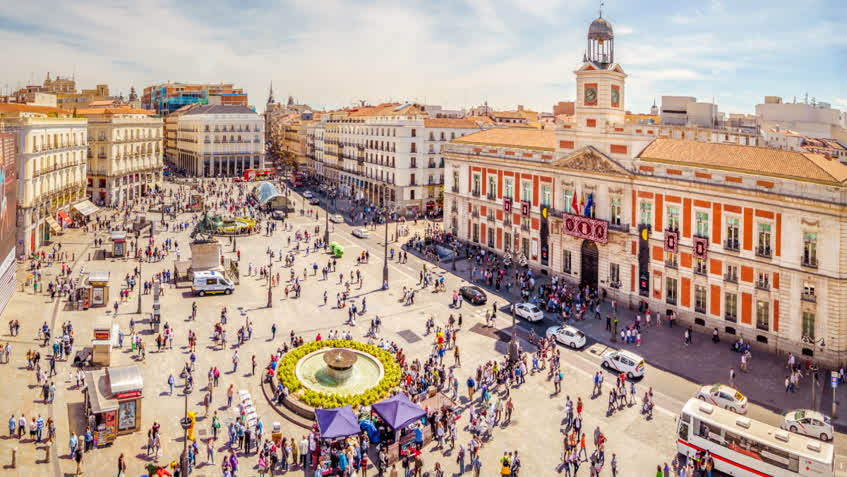 OFFLINE
SkylineWebcams

Webcam


Rate

Rate this webcam

4.1

/

5

-

142

Rating
Our Madrid live webcam in Puerta del Sol overlooks one of Spain's most famous squares.
If you've visited Madrid, then you've probably already strolled through Puerta del Sol, the meeting point par excellence for locals and tourists alike. Puerta del Sol was originally a gate entrance to the city during the 15h century, it stood towards the east in the direction of the rising sun.
In Madrid's Puerta del Sol, visitors can admire: the statue of the Bear and the Strawberry Tree (Estatua del Oso u el Medroño), the Royal House of the Post Office (El Reloj de la Casa de Correos) and "Kilometre Zero" (Kilómetro Cero), the starting point from which all distances are measured (mainly referring to the Spanish road network).
New Year's Eve in Puerta del Sol is a major event, millions of people gather to ring in the new year by eating 12 lucky grapes.
Enjoy this Puerta del Sol webcam in Madrid and explore all our other webcams in Spain!