Curaçao - Willemstad Live cam
Willemstad, view of the famous Curaçao Sign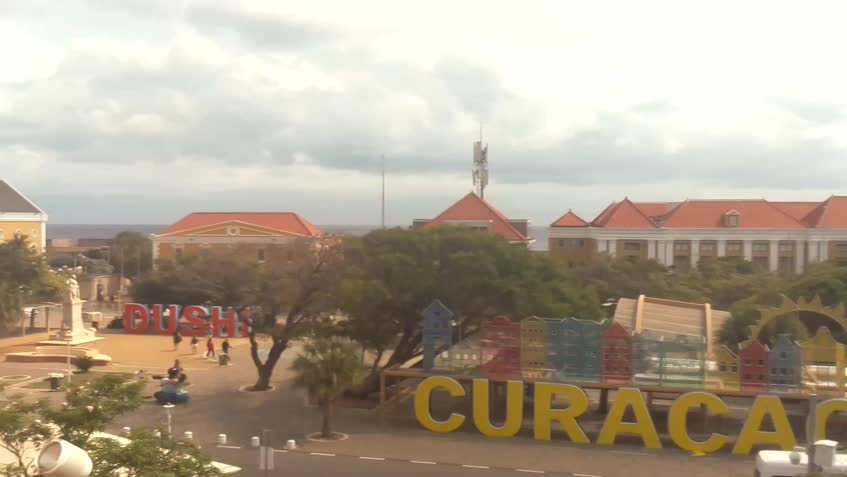 OFFLINE
SkylineWebcams

Webcam


Rate

Rate this webcam

4.3

/

5

-

242

Rating
Our webcam in Curaçao overlooks the famous sign in Willemstad.
Curaçao is the main island in the Netherlands Antilles archipelago. Renowned for its beaches hidden in coves and large, rich coral reefs, the island is one of the Caribbean's most attractive destinations.
Thanks to our live cam in Curaçao, the Curaçao sign located in Willemstad, the capital city, can be seen. This UNESCO World Heritage Site boasts a refined European charm and combines big city amenities and small island appeal. Dotted with pastel-colored colonial houses, this Caribbean pearl is also a gateway to the island's western beaches, such as Blue Bay (perfect for snorkelers). The Queen Emma suspension bridge and the 17th-century synagogue, Mikvé Israel-Emanuel, which floor is entirely covered with sand, are definite must-sees.
Travel with this live cam in Willemstad and explore all our webcams in the world's most beautiful cities!