Ölüdeniz - Turkey Live cam
View of the Ölüdeniz landing field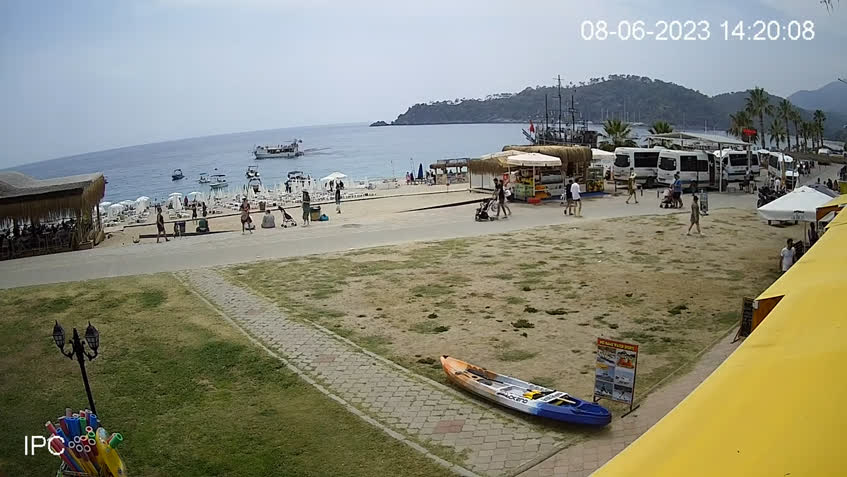 OFFLINE
SkylineWebcams

Webcam


Rate

Rate this webcam

4.5

/

5

-

4

Rating
Our webcam in Ölüdeniz (literally "Dead Sea") takes you straight to the beach near the neighbouring airfield. Featuring a sheltered Blue Lagoon next to a thriving national park, Ölüdeniz is every tourist's dream come true.
About 15km south of Fethiye, it is one of Turkey's most popular tourist destinations. Dominating the city skyline is Baba Dağ (Mount Baba), visible from most of the area's local beaches. During your stay, discover the peacefulness of the national nature reserve, enjoy cave diving, paragliding from the nearby mountain peaks or simply relax under the Turquoise Coast's warm sun.
Check out this incredible Ölüdeniz live cam and discover other beautiful areas in this colorful country with our webcams in Turkey!