Arachova Live cam
View of the clock and the Arachova bridge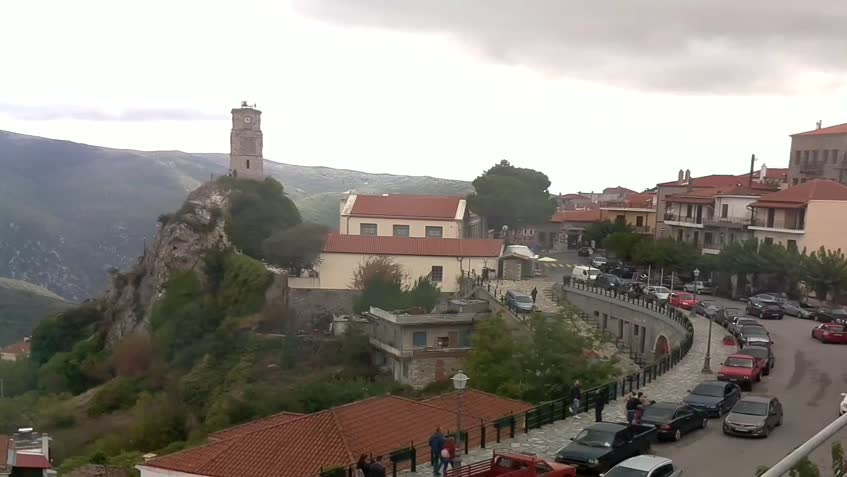 OFFLINE
SkylineWebcams

Webcam


Rate

Rate this webcam

4.8

/

5

-

11

Rating
DESCRIPTION
Arachova SkylineWebcams
Arachova is a small mountainous town of the prefecture of Boeotia built on the southern slopes of Mount Parnassos at an altitude of 968 meters ending in a gorge, at the bottom of which flows the river called Plistos. It is a popular winter resort, thanks to the existence of the biggest ski resort of Greece, Parnassos, and its small distance from Athens (153 km).
The climate of Arahova is continental and is characterized by a dry but cool summer, rainy autumn and heavy winter rains, snow and cold.
Α real jewel for Arachova is the steep cliff with the tower and the clock on top. The clock, is the first thing you will see arriving in Arachova. In 1870 it collapsed due to an earthquake, while in 1944 was plundered by the Germans. Its current form is due to the abbot of the Monastery of St. Luke, Nektarios Kamvasinou, who in 1966 undertook the rebuilding on his own expenses.
In the center of Arachova just 100m. from the clock, you will find the renovated Guesthouse Parnassos, a warm, traditional place ready to host groups and families. The ideal location provides a quiet holiday without cutting you off from the fun and the good food that Arachova has to offer you. The guesthouse has a great view to the famous clock and the unique valley that lies at its feet. It is 20 km away from the Church of Saint Luke and the ski center of Parnassos and just 9 km away from Delphi.
Cam online since: 10/21/2020