Zambia - African Animals Live cam
Elephants, zebras, lions, monkeys and other African animals live from Mwamba Bush Camp's 'Last Waterhole Hide'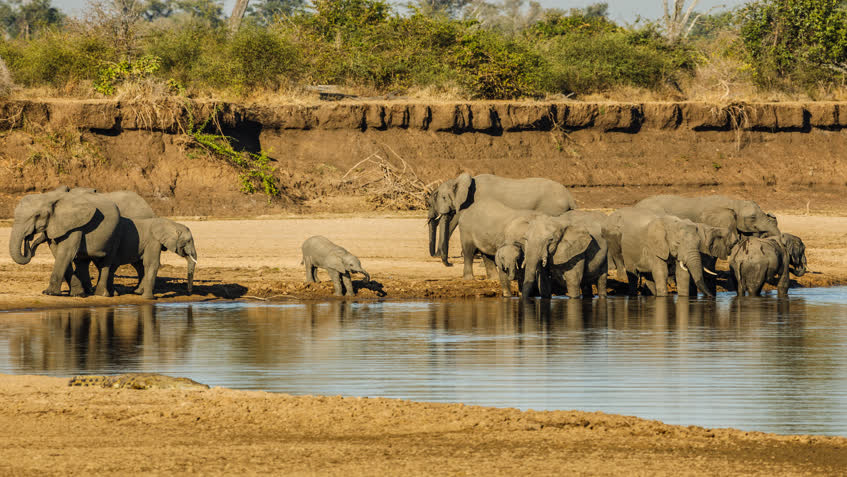 OFFLINE
SkylineWebcams

Webcam


Rate

Rate this webcam

4

/

5

-

43

Rating
Thanks to our Zambia webcam in Mfuwe, live images of Africa's wildlife from Mwamba Bush Camp's Last Waterhole Hide in the South Luangwa National Park can be enjoyed by viewers across the globe.
South Luangwa National Park is the highlight of eastern Zambia's tourism. Known by locals simply as "the Park of the South", the Luangwa Valley floor covers an area of about 9050 square km. Bordered by the Luangwa River and the Muchiga escarpment, this park offers a unique combination of plains and lush forests. Thanks to our live webcam in Africa, the intense beauty of Zambia can be seen by all!
Watch elephants, zebras, lions and monkeys with this live cam in Africa at South Luangwa National Park! Discover other safari parks with our webcams in Zambia.