Greenyard Bulabog Kite Beach - Boracay Island Live cam
View over the Greenyard Bulabog Beach in Boracay Island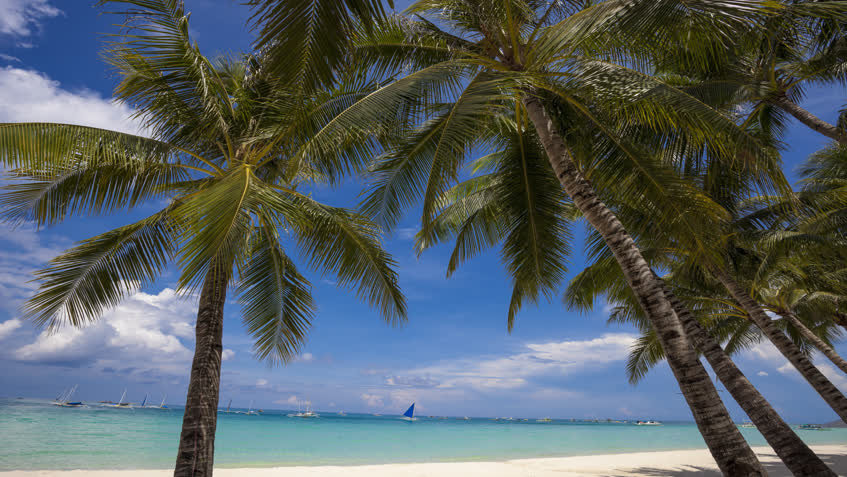 OFFLINE
SkylineWebcams

Webcam


Rate

Rate this webcam

5

/

5

-

3

Rating
DESCRIPTION
Greenyard Bulabog Kite Beach - Boracay Island SkylineWebcams
A mecca for water sports enthusiasts, undoubtedly the most well-known kitesurfing and windsurfing spot in South-East Asia, a wonderful white beach and one of the most visited holiday destinations in the world, it is Bulabog Beach in the island of Boracay, in the Philippines.
A real paradise for kitesurfers, the ideal place where they can learn or hone their skills, amateur and professional athletes will find here whatever they need for a great holiday experience especially from November to April of each year, when the wind and water conditions are more favourable, moreover the tourist and sports offer includes qualified kite-teachers, courses available for all levels from beginners to advanced, equipment for the rental of windsurf-and kite material, relaxing spots, different types of accommodation facilities and an active nightlife. This 2 kilometer stretch of powdery white sand is situated on the eastern side of the island and is partly protected by the offshore coral reef, a perfect combination of temperature, wind strength and crystal clear blue water make Bulabog Beach the undisputed kitesurfing capital of Boracay Island, especially during the dry season ('Amihan') of Nov-Apr when its strong north-east monsoon produces spectacular wind-driven waves beyond the reef making this place suitable and very attractive for water sports enthusiasts, Bulabog Beach kitesurfing can be seen at its best at the Boracay International Funboard Cup held here every January since 1988. As perfect kite spot as well as no. 1 spot for kitesurfing in Asia and even within the top 10 spots worldwide, Bulabog Beach boasts a not too crowded beach, plenty of coconut palms swaying over the sand, a perfect combination of nice linedup waves, wind and shallow lagoon, the ideal 'exotic dream' coming true.
To enhance guests' stay, Bulabog Beach also offers recreational activities, souvenir and kite shops where one can find the latest kiting equipment and rentals, great eateries and dining options, moreover it is within an easy reach and also famous for emerging among the most beautiful destinations for relaxation, that's why it is not only visited by water sports enthusiasts but, especially at the end of the sports season, also by guests searching for a relaxing and quiet place, it is really perfet for couples and honeymooners, sharing a romantic dinner with the stunning Boracay sunset, among the most impressive of the world, as their backdrop will be an unforgettable and unique experience!
Cam online since: 03/11/2014