Dublin - O'Connell Street Live cam
Dublin, view of O'Connell Street and the Spire from Flanagans Restaurant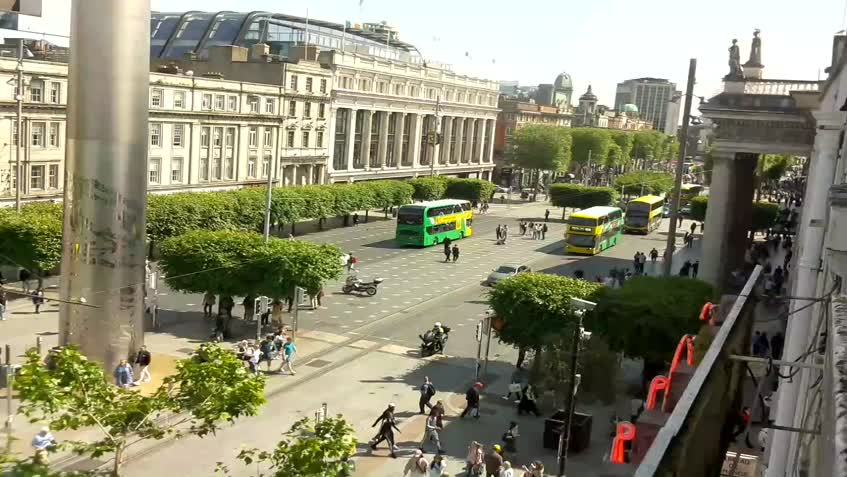 OFFLINE
SkylineWebcams

Webcam


Rate

Rate this webcam

4.8

/

5

-

1218

Rating
Our Dublin live camera overlooks O'Connell Street.
Overflowing with charm, Dublin is Ireland's most visited city. Dublin's eternally young soul and beautiful culture, a perfect mix of Gaelic traditions and modern vitality, attracts millions of tourists from all over the world.
Located in central Dublin, O'Connell Street is the city's main road, home to countless monuments and sculptures, including the amazing Spire (Monument of Light). The latter is positioned where Nelson's Pillar once stood, destroyed by the IRA; as one of the world's tallest sculptures, the Spire measures 120m (ca. 394 ft). O'Connell Street, Henry Street and Parnell Street are Dublin's main shopping arteries while Grafton Street is full of ingenious street artists.
Watch our Dublin live cam to follow live events in O'Connell Street and click here for other webcams in Ireland.