New York City - Times Square Live cam
View from Bar 54 at Hyatt Centric TSQ, New York's tallest rooftop bar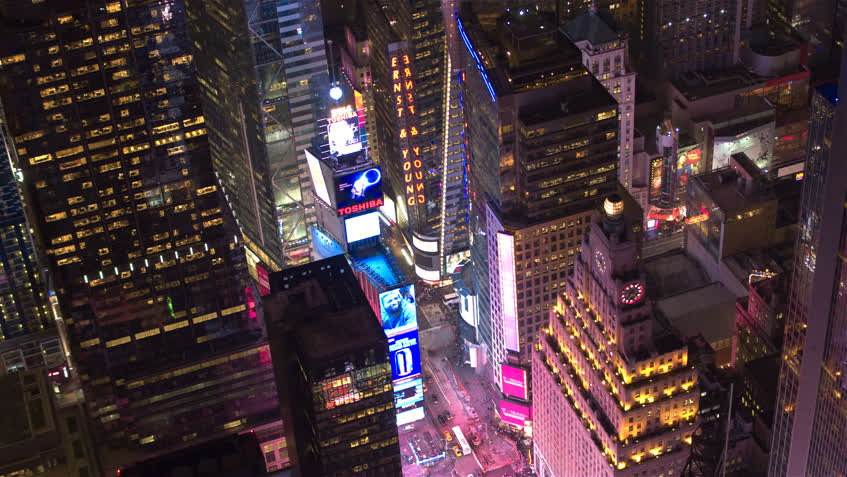 OFFLINE
SkylineWebcams

Webcam


Rate

Rate this webcam

4.7

/

5

-

4

Rating
This New York live cam overlooks dazzling Times Square.
Attracting millions of tourists every year, Times Square is unquestionably New York's most popular location. Between Broadway and 7th Avenue, nestled in Manhattan's very heart, Times Square features some of NYC's most remarkable buildings: the Empire State Building, the Chrysler Building and Rockefeller Center (just to name a few).
Times Square is also one of the busiest pedestrian areas in the world. As the center of the famous Broadway Theater District, this place is New York's entertainment hub. Some of the city's most memorable events take place here, such as New York's New Year's Eve Ball Drop and the Times Square Kiss-In (commemorating the end of World War II).
Enjoy this striking Times Square live cam in New York City now and check out our webcams in the United States.
DESCRIPTION
New York City - Times Square SkylineWebcams
Cam online since: 02/09/2017