Seville - Plaza de San Francisco Live cam
Seville, view over Plaza de San Francisco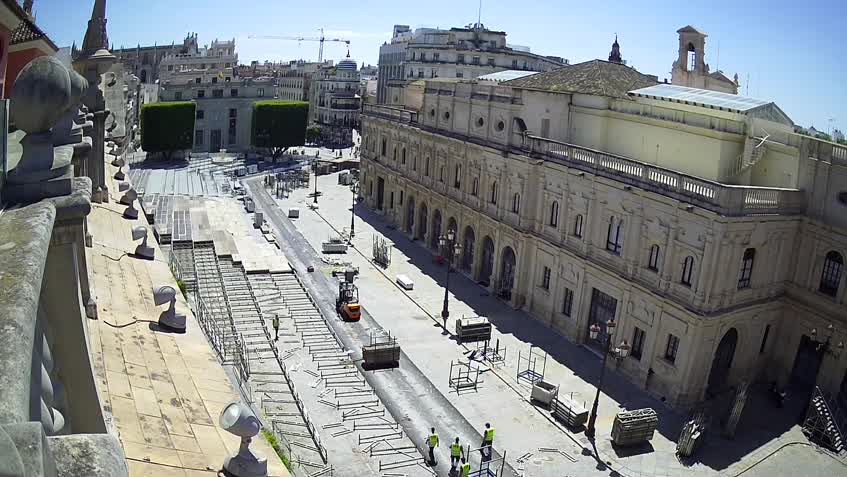 OFFLINE
SkylineWebcams

Webcam


Rate

Rate this webcam

4.7

/

5

-

586

Rating
Want to visit Andalusia? Check out our Seville webcam on Plaza de San Francisco!

Seville is one of Andalusia's top three most popular cities. Visiting Seville means diving into a rich architectural and historical heritage! Spanish culture can be fully appreciated here! Delicious tapas, sangria and flamenco can also be enjoyed in the area.
The mesmerizing Plaza de San Francisco can be seen from our Seville live cam, the square dates back to the 16th century and is one of the city's oldest and most iconic sites as well as its political and social core! During the Holy Inquisition, trials and executions took place in this very spot as did bull festivals and significant religious celebrations. Most government authorities are currently located here.
Today Plaza de San Francisco is home to the Semana Santa and Corpus Christi, which can be seen through our webcam in Seville.
Follow live events in Plaza de San Francisco and plan your trip with our webcams in Spain!