Morro de São Paulo Live cam
View of the Terceira Praia of Morro de São Paulo from Pousada Tranquila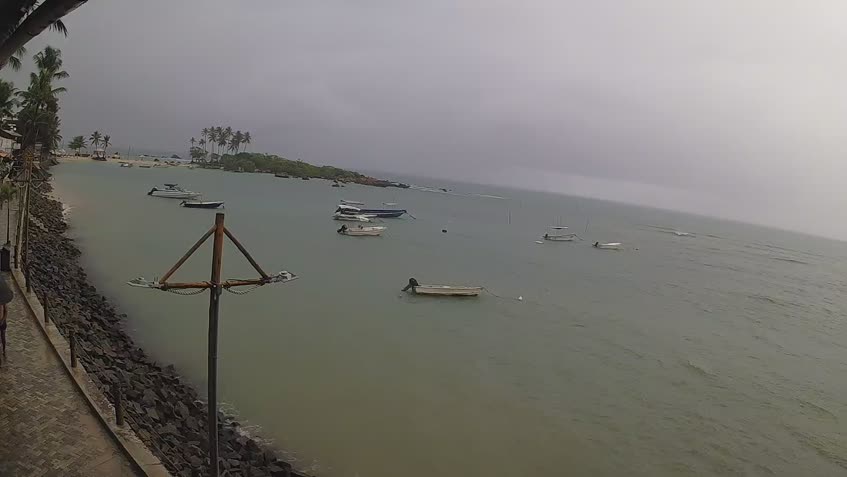 OFFLINE
SkylineWebcams

Webcam


Rate

Rate this webcam

4.9

/

5

-

201

Rating
Terceira Praia live webcam displays one of the main beaches in Morro de São Paulo, a small village located on the island of Tinharé in Brazil.
The beach is known for its clear blue waters, white sand, and lush greenery that surrounds it. The beach is approximately 500 meters long and offers plenty of space for visitors to relax and soak up the sun. It is a popular spot for swimming, snorkeling, and diving, as the waters are calm and teeming with marine life. The atmosphere is laid-back and casual, and it's common to see people lounging in beach chairs, playing games, or enjoying a cold drink under the shade of a beach umbrella. Overall, Terceira Praia is a beautiful and relaxing spot to spend a day or two soaking up the sun and enjoying the natural beauty of Morro de São Paulo.
Jump into this beautiful Morro de São Paulo live cam, but don't miss out on beautiful live webcams in Brazil.