Rome - Piazza Navona Live cam
View of Piazza Navona, the Fountain of Neptune and the Four River Fountain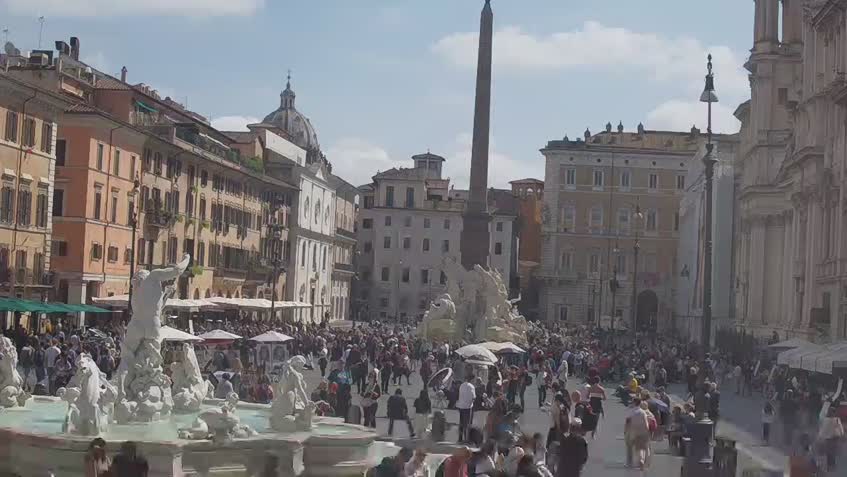 OFFLINE
SkylineWebcams

Webcam


Rate

Rate this webcam

4.5

/

5

-

197

Rating
Take a virtual trip to the Eternal City with our live cam in Rome overlooking Piazza Navona!
Piazza Navona is one of Rome's busiest squares, located in the city's very heart. Street artists fill the plaza, attracting hundreds of locals and tourists daily! This piazza is home to breathtaking masterpieces such as Bernini's Fountain of the Four Rivers and Dalla Porta's Fountain of Neptune. Built by Emperor Domitian, the square was intended to host chariot races and naval battles; today, it holds the Palio del Cocomero, an annual horse race that can be seen via our Piazza Navona webcam.

This enchanting Baroque-style square is the setting of Rome's annual Christmas and Epiphany markets. Follow these magical events live with our webcam in Piazza Navona. Hooked? Explore other corners of the Italian capital city with our webcams in Rome.