Corfu - Sidari Live cam
View of Sidari beach in Corfu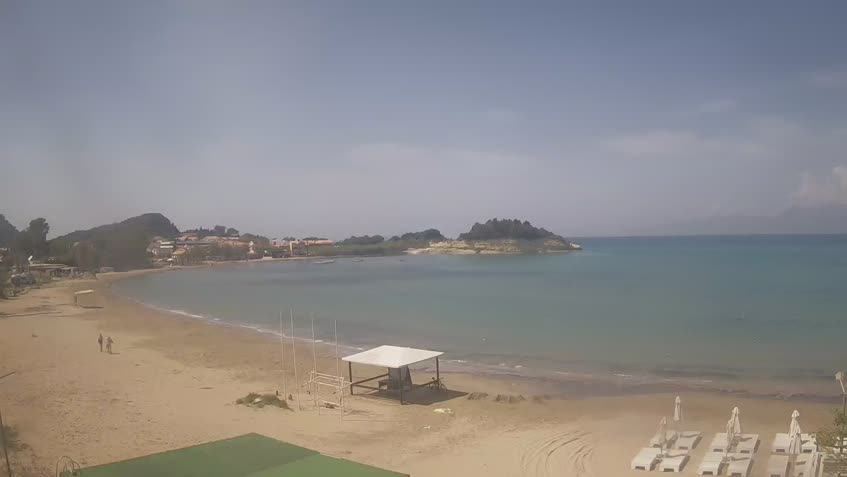 OFFLINE
SkylineWebcams

Webcam


Rate

Rate this webcam

4.5

/

5

-

209

Rating
Our webcam in Corfu overlooks the gorgeous beach of Sidari.
This picturesque village is located along Corfu's northern coast, near the famous Canal D'Amour. This area of multi-hued yellow rock formations is one of the island's main attractions. According to a local legend, if a couple swims in the channel their love will last forever. Why not give it a go?
Our Sidari webcam provides a live view of the beach. Here, the sea has carved canals, inlets and small beaches, including the Canal d'Amour.
Not to be missed are the nearby Apotripiti beach, from which a splendid view of the Kapases Islets can be enjoyed, and Kanali tou Erota, ideal for romantics! Thanks to its vibrant nightlife, Sidari is also extremely popular among younger generations.
Enjoy this spectacular view with this Sidari live cam. Discover other exciting destinations with our webcams in Greece!