Naxos Live cam
View of the port of Naxos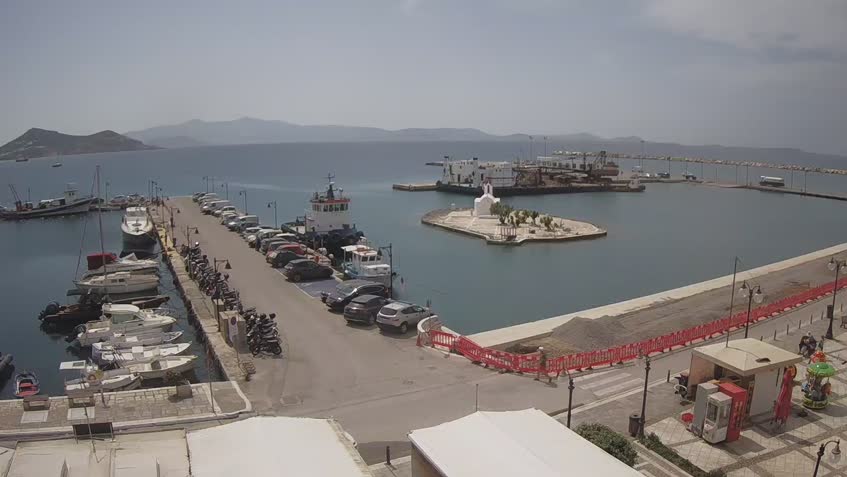 OFFLINE
SkylineWebcams

Webcam


Rate

Rate this webcam

4.7

/

5

-

1897

Rating
Our webcam in Naxos overlooks the city's picturesque port.

Naxos, setting of the ancient Ariadne myth, is the main port of the Cyclades. Once a very influential hub for both the Greek and Byzantine civilizations, it's now one of the 4 most visited Greek islands, along with Santorini, Mykonos and Paros. With an abundance of famous resorts, secluded beaches, quaint villages, historical sites and tall mountains, Naxos offers big-city options and small-town vibes. It's the perfect destination both for couples and singles alike. Fun fact: in the past, local wines were considered effective antidotes for broken hearts!

Enjoy this spellbinding view of the most important Cycladic harbour with this Naxos live cam! Take a virtual trip with our webcams in Greece!