Epiniana Live cam
Epiniana of Evrytania with a view of the mountain Sleeping Beauty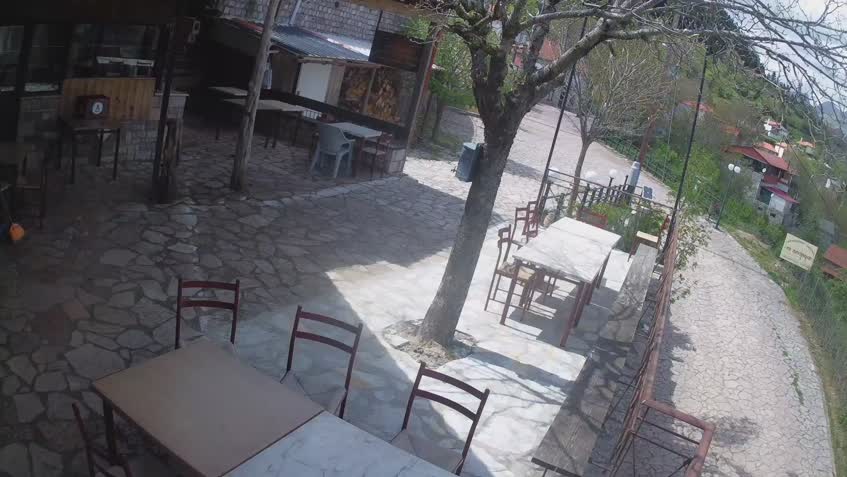 OFFLINE
SkylineWebcams

Webcam


Rate

Rate this webcam

5

/

5

-

824

Rating
DESCRIPTION
Epiniana SkylineWebcams
Epiniana (or Pigiana in the local dialect) is a mountain village in Central Greece in the Peripheral Unit of Evritania. It is built at an altitude of 1100 m. and was a traditional livestock village which is rapidly evolving into an important tourist destination for nature lovers, hikers and climbers. According to one version, its old name indicates that, in ancient times, there was "something good and glorious" here.
The settlements of Fteri, Anifora and Asprorema belong to Epiniana, which are inhabited only in summer.
From the monuments of the village, the churches of Agios Georgios and Profitis Ilias stand out, as well as the beautiful Byzantine fountain at the entrance of the village. Opposite to Epiniana, in the rocks is nestled Panagia Stana, one of the most beautiful monasteries of Agrafa. The Virgin Mary is considered the Saint of Agrafa and is honored by all Agrafiotes.
The webcam is located in the Guesthouse "The Panorama on the Balcony of Agrafa".
Cam online since: 07/09/2021